I took pictures of my room before I have to move everything around tomorrow. Ughh I do not want to share a room with my sister again! 3 months is too long!
My vanity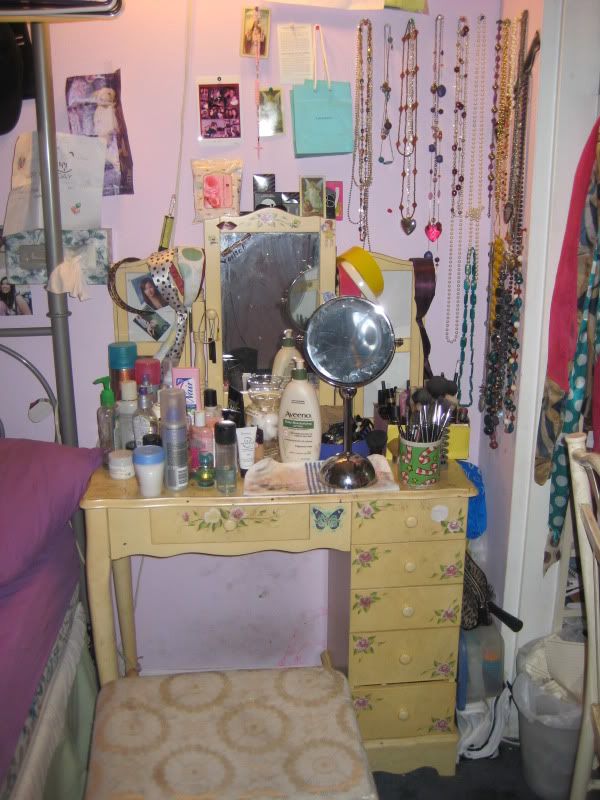 My canopy bed and purple bed sheets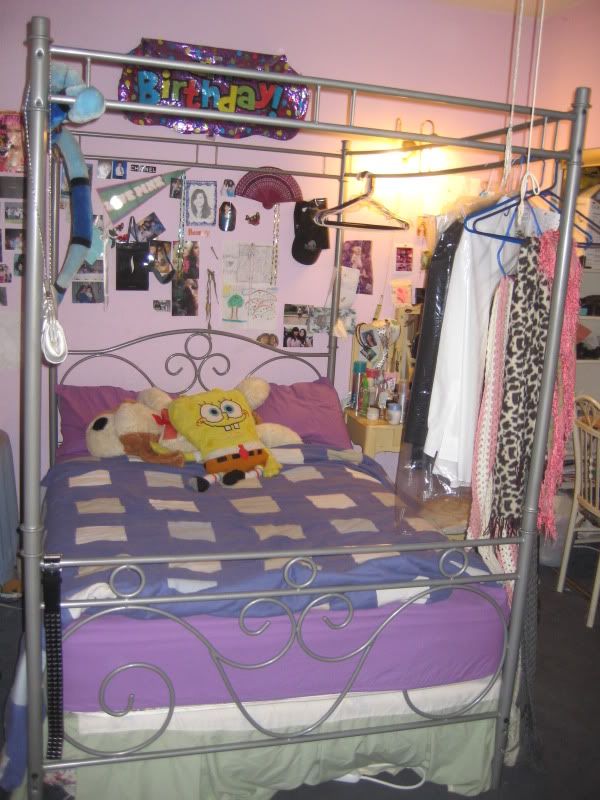 My jewelry box and bedside table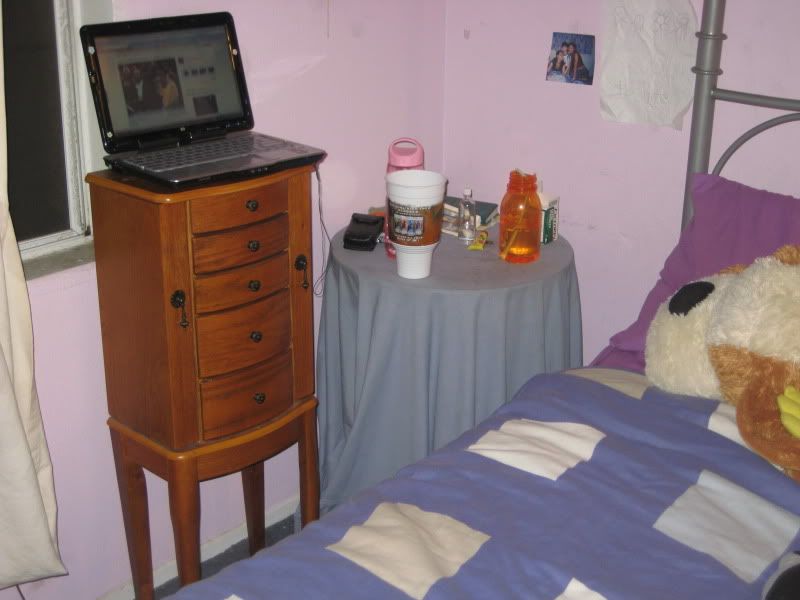 My dresser and lamp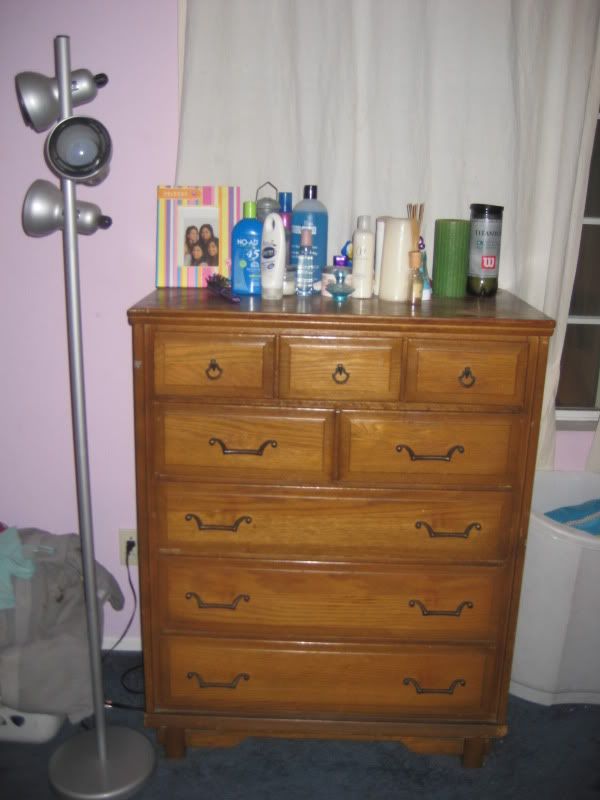 My tv stand/book stand
My full length mirror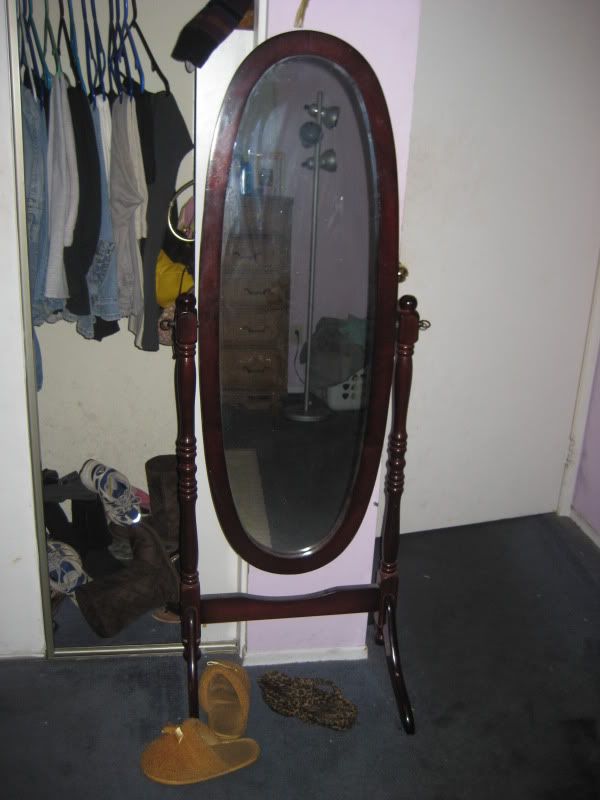 My desk & where I study and keep my books.
My closet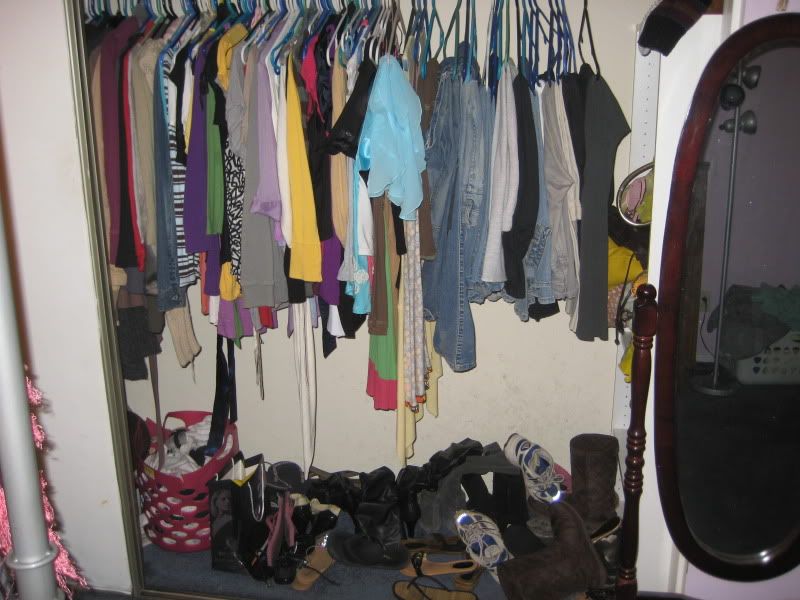 My bags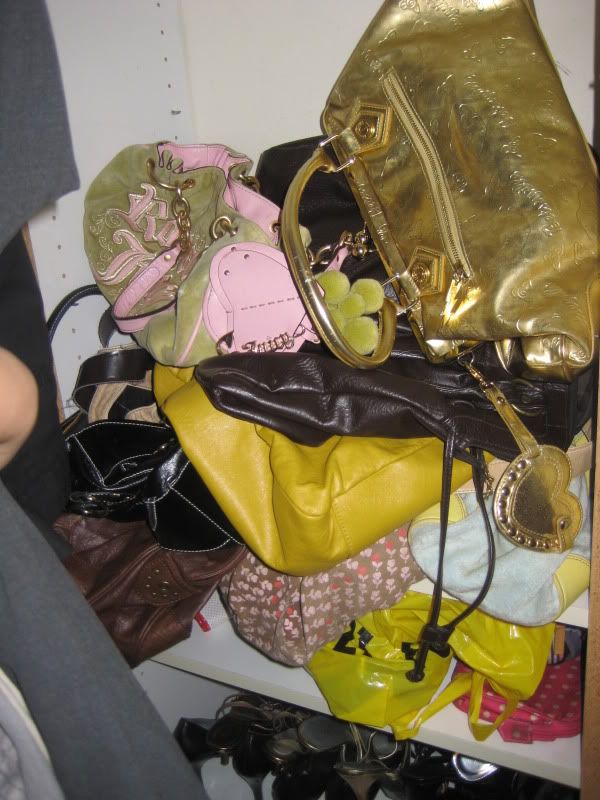 Some of my shoes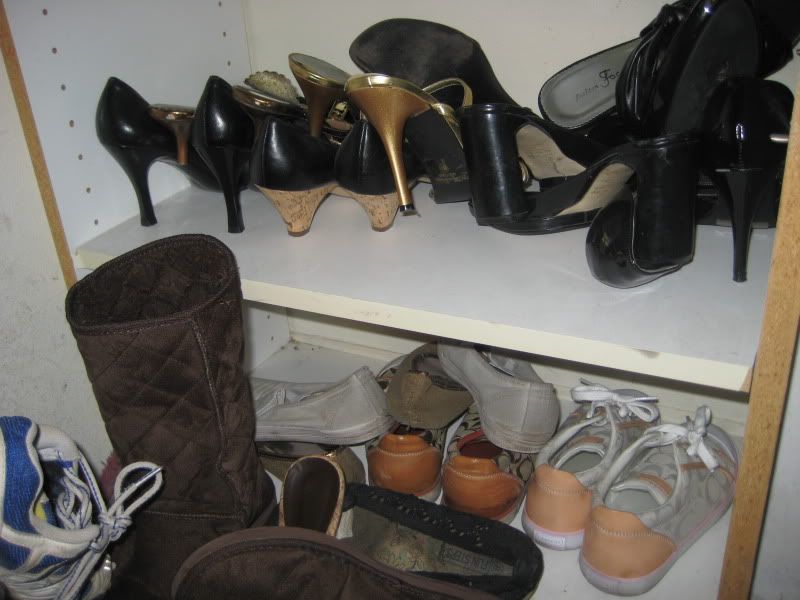 From my doorway
Pictures on my wall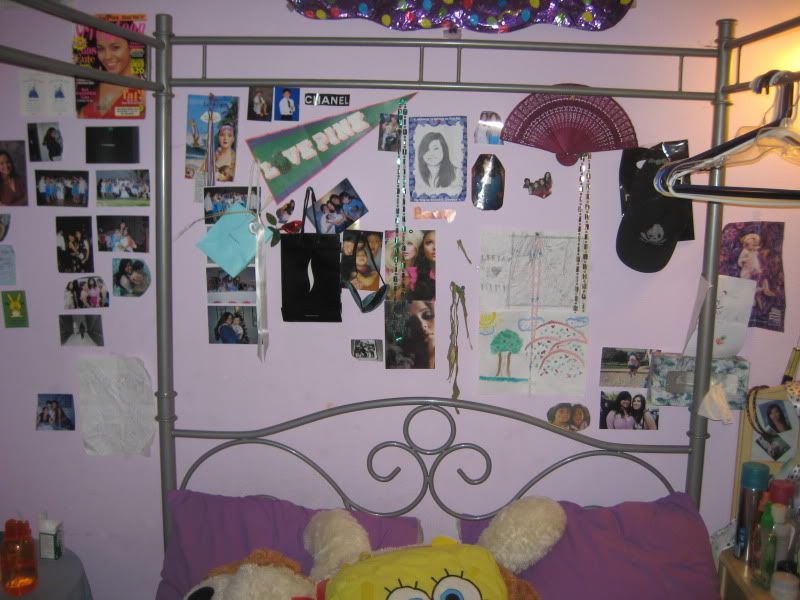 My scarves