Omgoodness Sol and I had such a good workout. We were dying! We did tae bo for an hour and did a million crunches. We were sweating like pigs. Im so glad were doing the advanced stuff now. I feel such a total difference. I feel soo good! Hahahaha. I didnt over eat either. Were gonna workout 5-6 days a week for an hour and then a bunch of sit ups. We'll lose weight faster. Hahaha. I soo cant wait to be hot for the summer. I have so many cute outfits I need to wear. Lol. My tummy and arms feel smaller already.
Im watching Mean Girls right now. Lindsay Lohan used to be such a hot whore. Idk why she lost so much weight. It was so funny, the other night Derick and I were talking about our ex bfs and gfs and I made him put all of his ex's in order from the one he thought was the cutest to the least cutest. Lol I never wouldve thought. Hahahahahaha it was funny though. Sometimes I dont even understand why he's attracted to me cuz Im the only bitch hes dated that DOES NOT look asian, even though I am filipino. No one can ever tell though. I always get asked what my nationality is. Anyway, it just seems that he likes that typical asian looking girl look. Whatever, Im hot. hahaha just chubby.. for now. I hate having such huge boobs cuz they make me look bigger. Even when I lost that 35lbs last year they didnt even get smaller. Ughh I need a breast reduction.
Before our workout.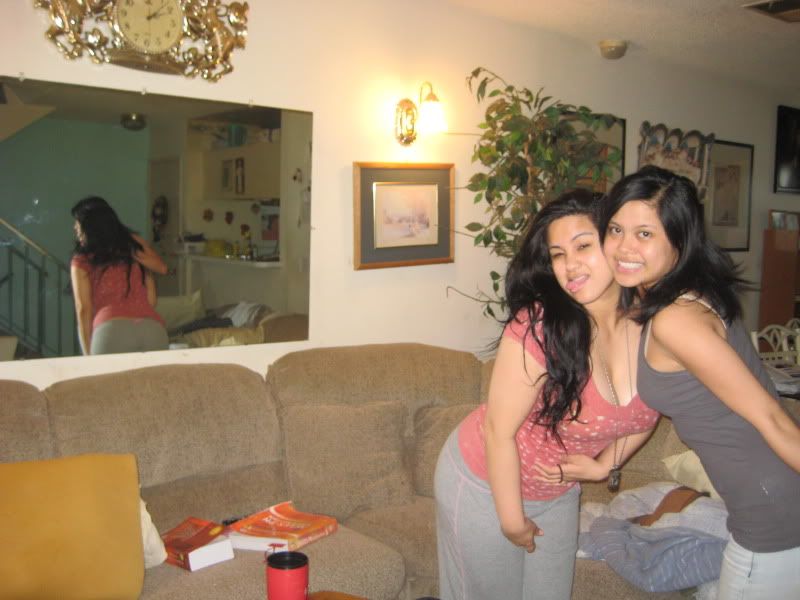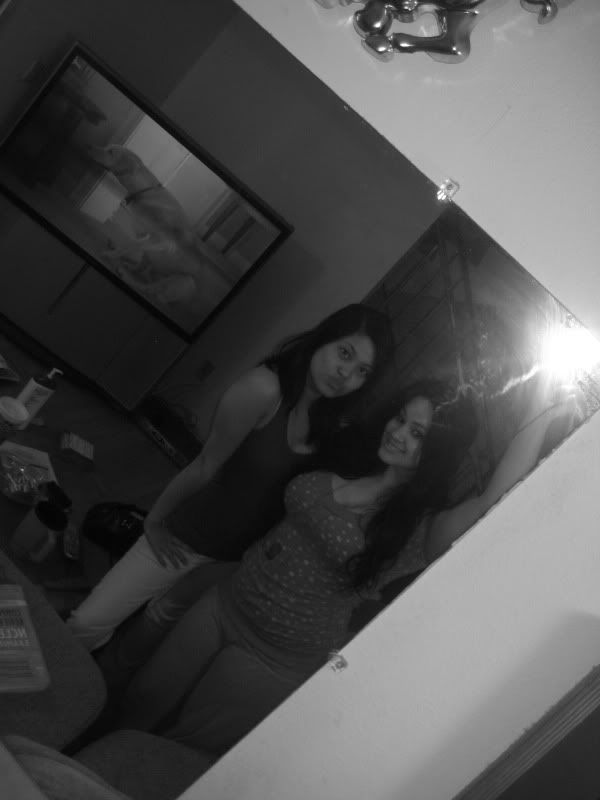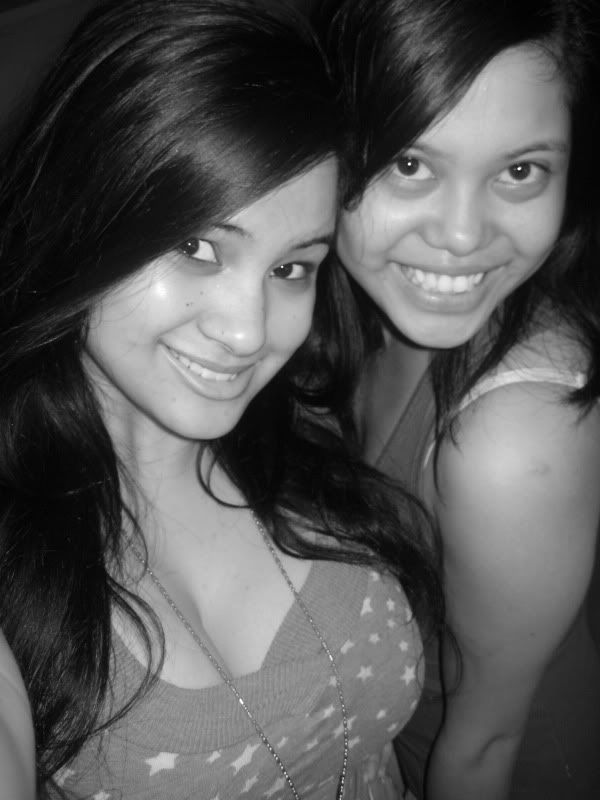 Studying and watching tv.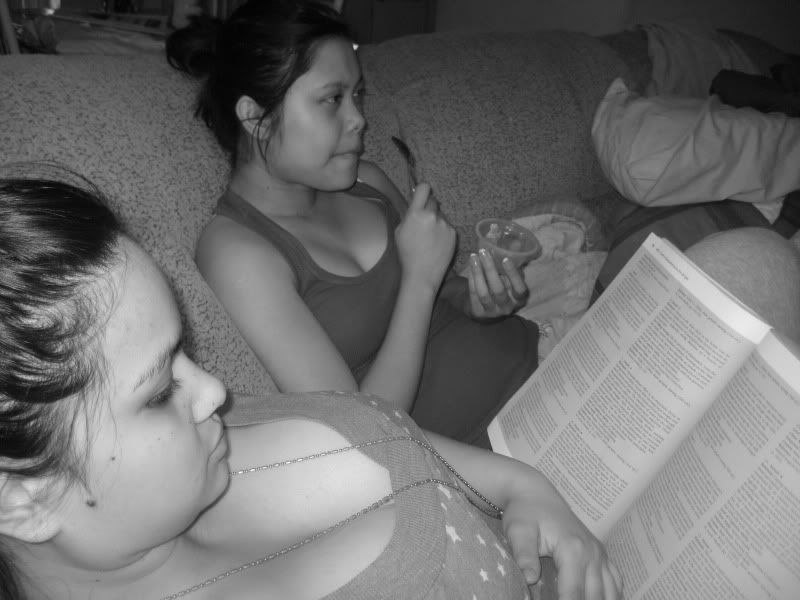 After our workout, all red and sweaty. lol.